Get ready for the quintessential summer weekend complete with on-water fun and fireworks. It's time for the 4th of July and there's no better way to celebrate than from the deck of a boat. You can expect the usual summertime boaters, plus an influx of new people with minimal experience on the water. The best way to enjoy a fabulous and safe weekend is to plan and prep before slipping the dock lines.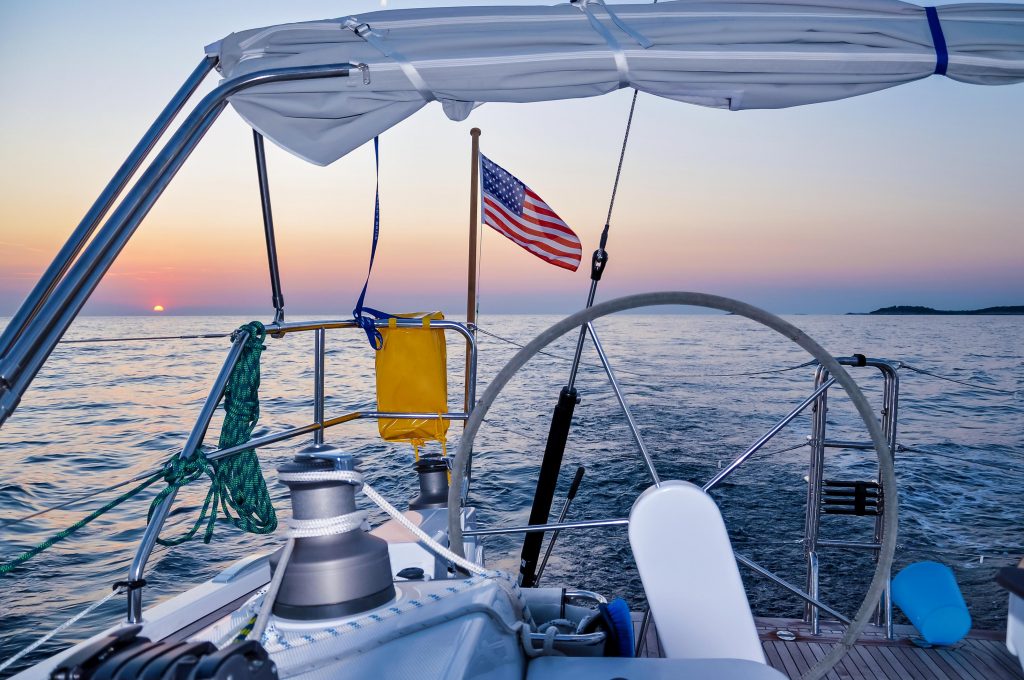 Trip Planning
First, you'll want to determine how many people your boat can handle. Whether you're planning a three-day sailing weekend or an afternoon BBQ on a pontoon boat, you're sure to have lots of takers. Remember, boats have capacity limits. Ask your guests if they can swim and if they get seasick. It's always a good idea to bring seasickness medicine just in case.
Make reservations. Even secluded coves will be busy on this popular weekend. If you're planning to dock-and-dine at a waterfront restaurant or spend the weekend in a new marina, chances are you'll need to reserve a slip.
Create an itinerary. You may just drop anchor at the sand bar or you may circumnavigate an island. No matter where you're going, plan the whole trip, insert waypoints into your chartplotter if needed, calculate the fuel you'll use, and decide what time to return or if you'll be boating a night.
Remember to build in bathroom stops if your boat doesn't have a head.
Organize a rendezvous. If you want to go boating with other vessels, organize the event well ahead including where to go and when, how everyone will anchor or tie up together, who brings what and how the party will disburse safely afterward.
File a float plan. Share your itinerary with a friend or your on-water towing association. If you don't check in or return on time, authorities can be alerted.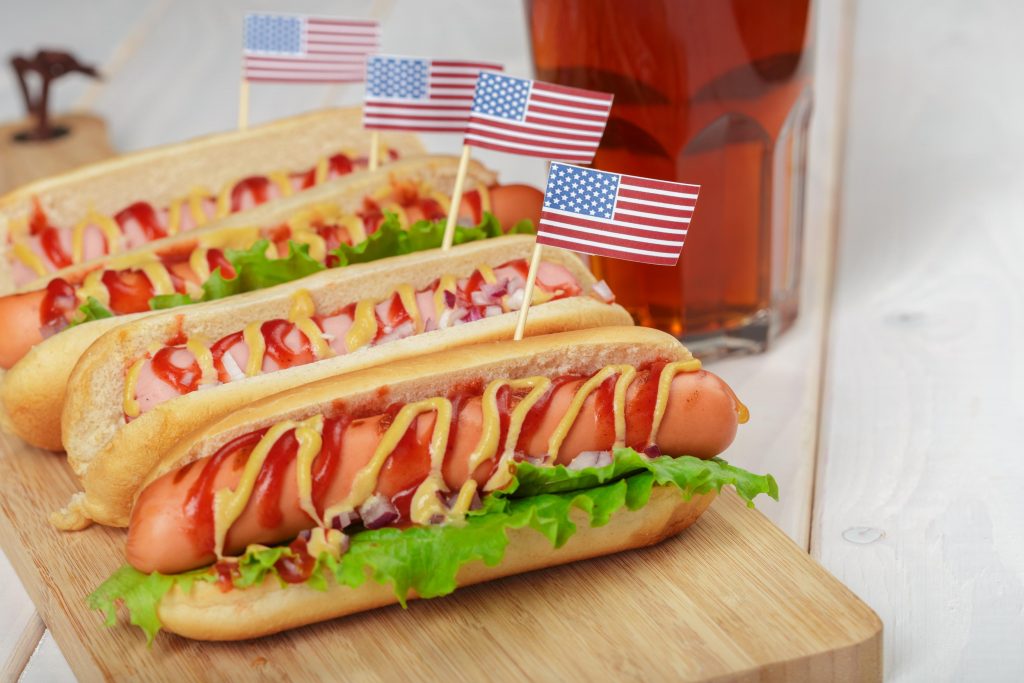 Boat Prep
Get the boat ready. Check all systems including the engine(s), pumps, electronics, running and interior/exterior lights, anchoring gear, and safety equipment like U.S. Coast Guard-approve lifejackets, fire extinguishers, flares, and a medical kit.
If your boat is on a trailer, give the trailer a tune-up, paying particular attention to the breaks, lights, tires, and axels.
Fuel up beforehand. You won't want to waste time at the fuel dock the morning you depart.
Check that your VHF radio is working or if you don't have one, see if there will be cell coverage in the area where you're going so you can call for help if needed.
Review the paperwork. Is your boat insurance policy current? How about your on-water-towing membership coverage and/or trailer coverage? Mechanical issues can put an end to a great weekend so check everything just in case.
Monitor the weather before and during the outing – especially if it will be more than one day. Prepare at least two weather sources for better information.
Make the decision on how alcohol will be managed. You'll want to identify a designated driver who can manage the boat.
Shop for or prepare food ahead. Set aside plenty of drinking water to combat the heat and avoid dehydration.
Pack personal items like dry gear, towels, hats, sunscreen, and sunglasses. It's always a good idea for guests who may be unprepared.
Prepare your pet. If your dog is coming along, have a doggie lifejacket, ways to keep them cool and access to a potty.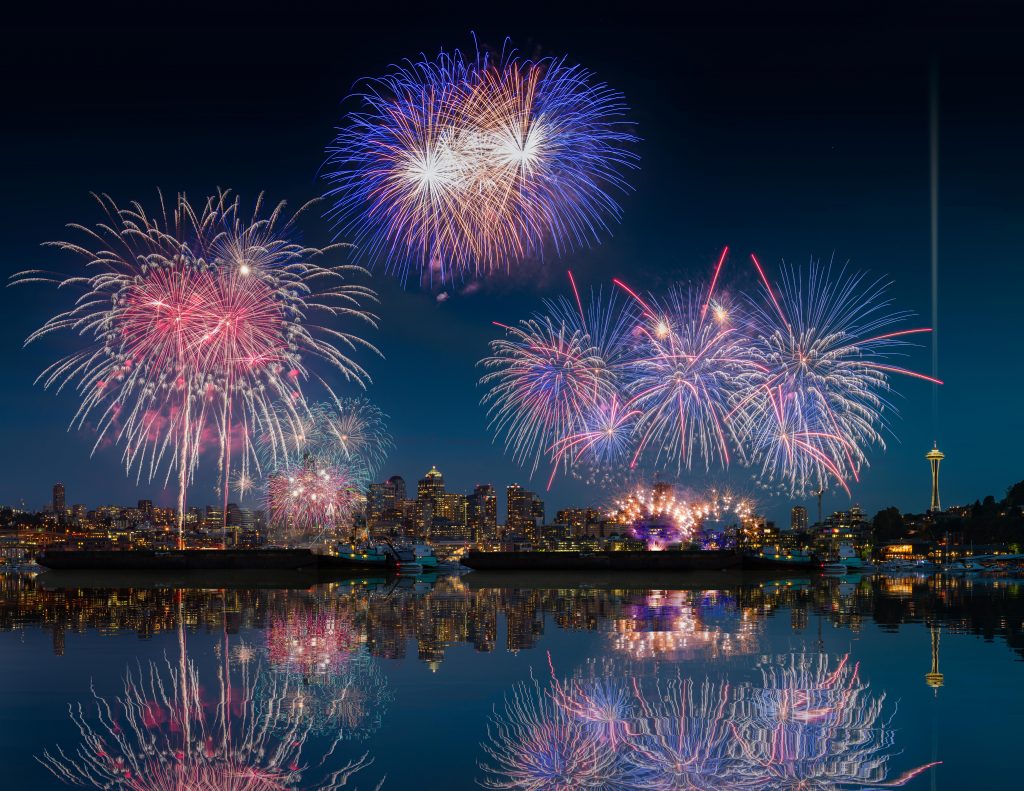 On the Water
Do a safety and convenience briefing for your guests and crew. Show them where lifejackets, fire extinguishers and flares are kept. Teach them to use the VHF radio to call for help and how to use the head.
Maintain a safe speed and a lookout. Watch for swimmers or paddlers when entering an anchorage and remember your anchoring etiquette so you don't upset boats that are already present.
If your boat is equipped with an engine cutoff switch (ECOS), know that as of April 2021, you must use it when operating the vessel.
Fireworks are often planned around water to control fire danger, so watching them from a boat is great. Just avoid parking right under the show, or you'll risk having hot fallout on deck. Don't launch fireworks from your boat or bring any along. Keep a fire extinguisher on deck just in case.
Boat defensively and with courtesy. You don't know what's happening on the boats around you or how experienced their skippers may be.
Watch for signs of distress in your guests or pet throughout the day since prolonged seasickness can lead to dehydration.
Remember to continually monitor your fuel and battery levels so you don't have to worry about getting stranded.
If you're headed for a rendezvous of multiple boats, know ahead of time how the boats are to communicate (VHF/cell phone), how they will tie up/anchor (in a circle or line), if everyone has enough fenders to keep the boats safe when rafting up, and the procedure for disbursing when done.
Whether you're on your own or part of a rendezvous, have a plan for an emergency including an accident or illness. How will you call for help or get the boat underway quickly?
Watch the time and follow your plan for the end of the trip/evening. Will you leave the boat at a dock so your guests can leave easily? Will you need to load it onto a trailer at a launch ramp in the dark? Who will help you clean up?
For an exciting, celebratory weekend on the water, it's always best to think ahead. With planning, prep, and good seamanship, you'll be set for smooth sailing this Fourth of July.
Related
---