Sure, your 'average' superyacht may flaunt internationally-recognized chefs and interior décor that rivals that of five-star hotels. But when you're cruising through the British Virgin Islands or relaxing off the coast of Rhode Island, you know the real fun comes down to the tenders and toys. Typically, yachts carry masks, snorkels, and fins, but for a superyacht, that's just the start. Here are the most unique toys and gear for your next yachting excursion.
Tenders
A yacht tender transports passengers from the mothership to shore or other boats. For example, if guests want to eat dinner at a restaurant on shore, they would take a tender. Typically, we think of tenders as those James Bond-looking speedboats like the Invictus GT320S that can ferry the well-heeled to waterfront establishments. However, they often play more roles these days. Now, tenders may come in the form of towboats like the Super Air Nautique Series, popular for waterskiing, wakeboarding, or tubing. Tenders under 35 feet will fit into most superyacht garages and can top 40 mph, able to tow kids on a tube or run guests to a picnic lunch on a private island.
Personal Watercrafts (PWC)
PWCs are de rigeur on most superyachts. They offer an alternative way to get to shore or explore coves around the big boat's anchorage. Some, like the Sea-Doo Fish Pro Scout, are even set up as mini-fishing boats, so you can spend an afternoon angling while carrying your rods, bait, and lunch all on the same platform.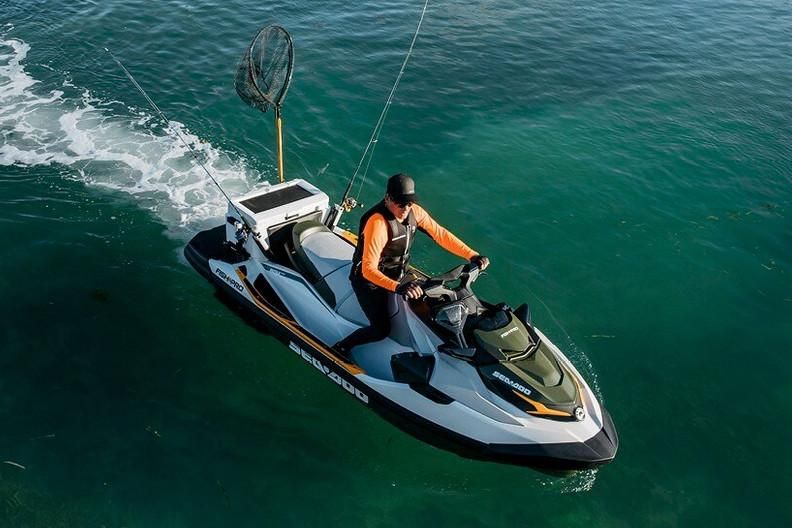 Boards
You can have paddleboards, kiteboards, or flying boards. Then there's the Crystal SUP, a transparent board perfect for an exercise paddle or taking a peek at the sea life in the tidepools below the surface. Kiteboarding has become immensely popular, with kiteboards and rigs by manufacturers like Cabrinha being essential equipment on a superyacht. The good news is that kiteboards and rigs can be packed down and take up little space when they're not in use. Flying boards are great for the adventuresome. A battery-powered Fliteboard can foil up to 35 mph and offer exhilarating rides for those with good balance.
Inflatables
If you need a break from your superyacht pool, why not deploy an inflatable FunAir Lagoon pool off the swim platform behind the boat? Since this pool has netting, sea creatures won't be able to swim through the barrier. Plus, it creates a deck around the pool where you can put lounge chairs or tie up PWCs and SUPs. You can also find individual inflatable lounge sets that provide connected shaded chaises for a private conversation nook. Other inflatable boat extensions include aqua playgrounds and trampolines.
Slides and Climbing Walls
Superyachts can deploy multi-story inflatable slides from their upper decks that will have you squealing as you woosh down into the water below. If that's too tame, some of these slides double as climbing walls with handholds.
Submersibles
You may be surprised at the technology available for underwater adventures. Individually controlled scooters can let you drive at the waterline or below – all you need is a mask and the ability to hold your breath. SEABOB and Yamaha manufacture models for big or small jobs. If you want to go deep, opt for a full submarine like the Nemo series that will take one or two passengers up to 300 feet below the surface, perfect for watching sharks or exploring deep reef walls.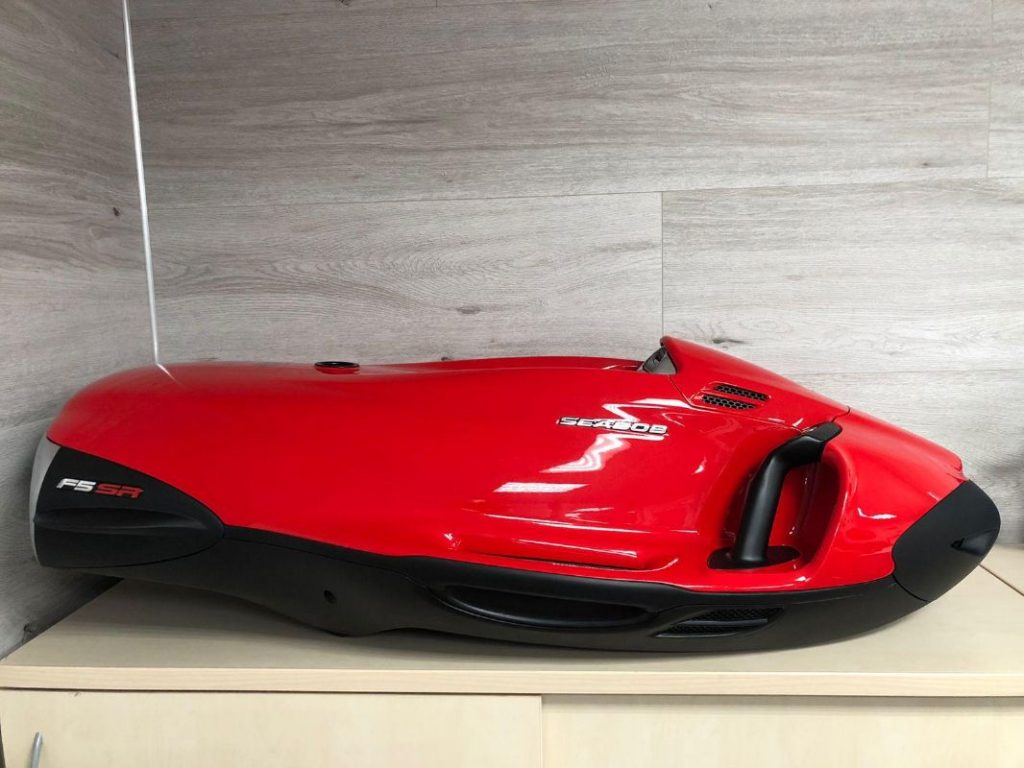 Miscellaneous
You've probably come across jet toys while scrolling through social media — the ones that can be worn like a backpack or ridden like a hoverboard. These toys jet water through a compressor to lift you dozens of feet up. Then there are water bikes like those from Schiller that let you peddle off to the beach while getting in a morning workout. Hobie's Mirage Eclipse is also getting attention. This SUP works like a stair stepper at the gym, giving your arms a rest as you explore nearby lagoons. If you don't want to get wet, you could always work on your swing as you lob biodegradable golf balls off the bow, complete with a mini-green. And of course, you can always opt for standbys like traditional kayaks, banana boat towables, and diving tanks refilled with an onboard air compressor.
All it takes is a little imagination — the possibilities are endless when it comes to onboard entertainment. With toy and gear manufacturers vying for our attention, there's now an entire industry to enhance your yachting lifestyle. Once you've secured your toys and gear, check out the best yachting style inspiration from Miami Swim Week 2022.
Related