Iconic musician and actor David Bowie has been quite the topic of conversation lately. Recently, Bowie topped Sky Arts' list of the 50 most influential artists from the past 50 years. The list honors stars from visual, literary, performing, music, film, and TV categories with a lasting influence on art and culture. There has also been a great deal of buzz about Moonage Daydream, the upcoming documentary showcasing the late star's life with never before seen footage. The film is slated to hit theaters on September 16, and if you're like us, you've already marked your calendars for the debut. Until then, you can turn up "Let's Dance" and drool over Bowie's magnificent superyacht El Caran, currently listed on YachtWorld.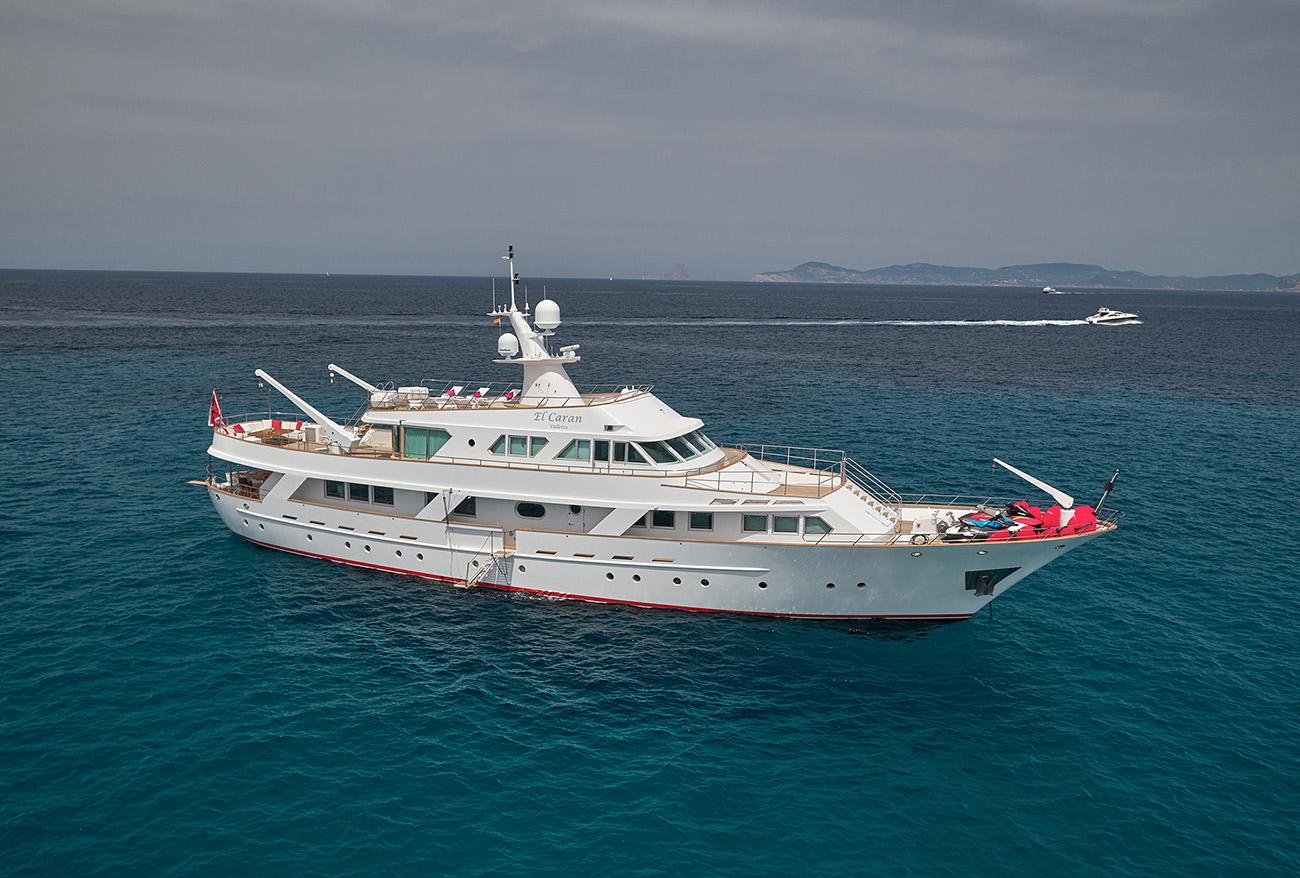 If you know Bowie, then you know he was a man of exquisite taste and style. With his daring fashion choices and knack for visual presentation, it's no surprise his former yacht exudes personality and character. El Caran has warm, romantic interiors with rock and roll glamour seeping through the walls. With an Italian flair, this elegant, sultry space is perfectly balanced with a light and airy outdoor deck area and a large sky lounge.
Benetti built El Caran, formerly named Deneb Star, in 1977. Bowie owned the massive 128-foot yacht in the 1980s. Rumor has it, the icon had a longtime fear of flying and preferred to embark on journeys by sea or railways. That's where El Caran comes in. Currently listed at $4.8 million, this legendary beauty has six staterooms, including an on-deck master stateroom, offering accommodations for up to 12 guests.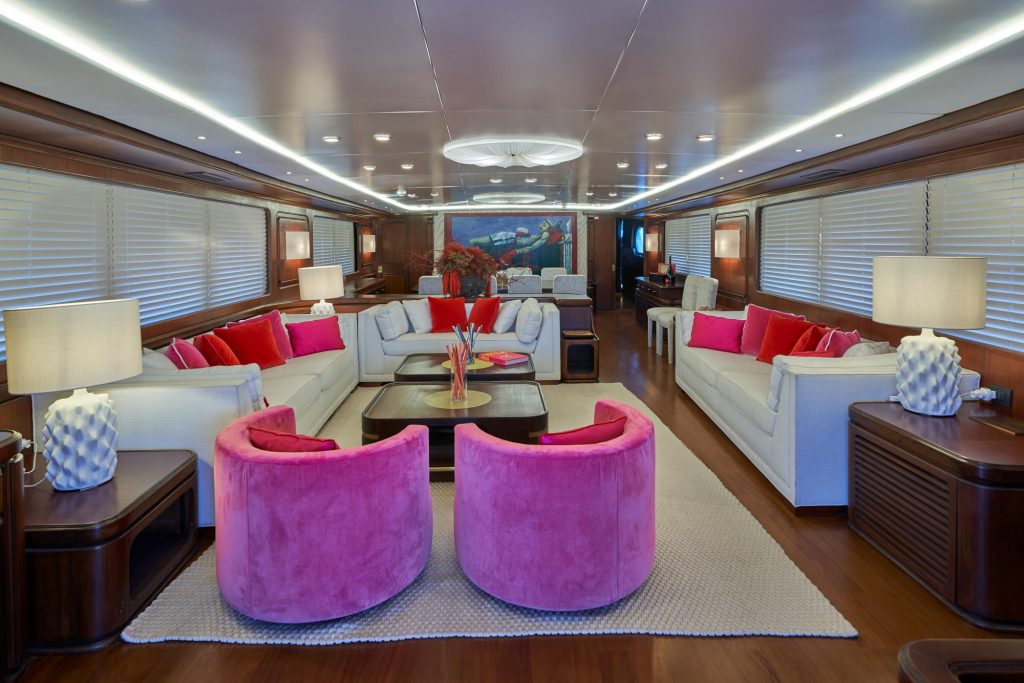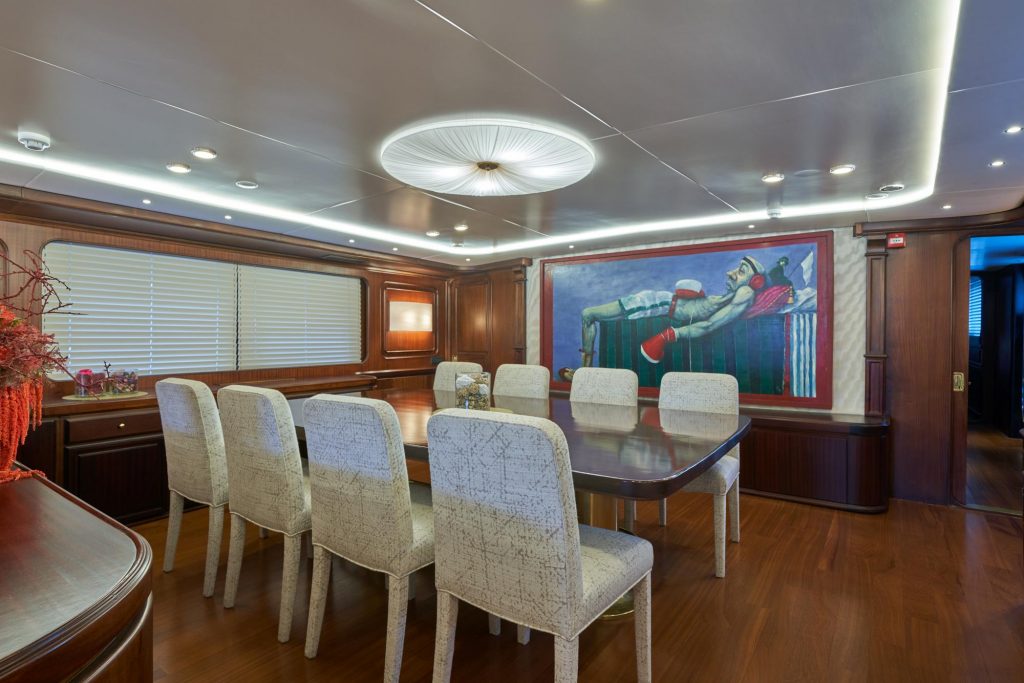 Interested in more famous yachts like David Bowie's El Caran? Here's a breakdown of the luxury features you'll find on celebrity yachts with owners like Jeff Bezos, Leonardo DiCaprio, Shaquille O'Neal, Matt Damon, Tom Brady, Conor McGregor, Michael Jordan, and Bono. If you want to brush up on your superyacht vernacular, check out the differences between a superyacht, a megayacht, and a gigayacht.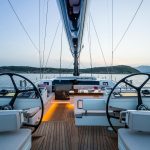 Check out these not-to-be-missed sailing films and boat movies.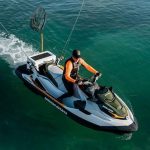 Our ultimate roundup of the best yachting toys and gear.