With preparations underway in Europe for the Cannes and Monaco Yachting Festivals this fall, we set sail for an insightful around-the-world trip to Australia for the Sydney International Boat Show. There are 16,000 miles of coastline to explore "Down Under," and Sydney is a real treat for boaters — the Sydney Harbour is actually considered the world's largest natural harbor. Here, every type of vessel from crewing shells and transport ferries to sailing and motorboats are in frequent daily use. We found the Sydney Boat Show, nestled on the bustling Darling Harbour reminiscent of the Palm Beach Boat Show—slightly smaller, more intimate and friendly than other sprawling international yacht shows.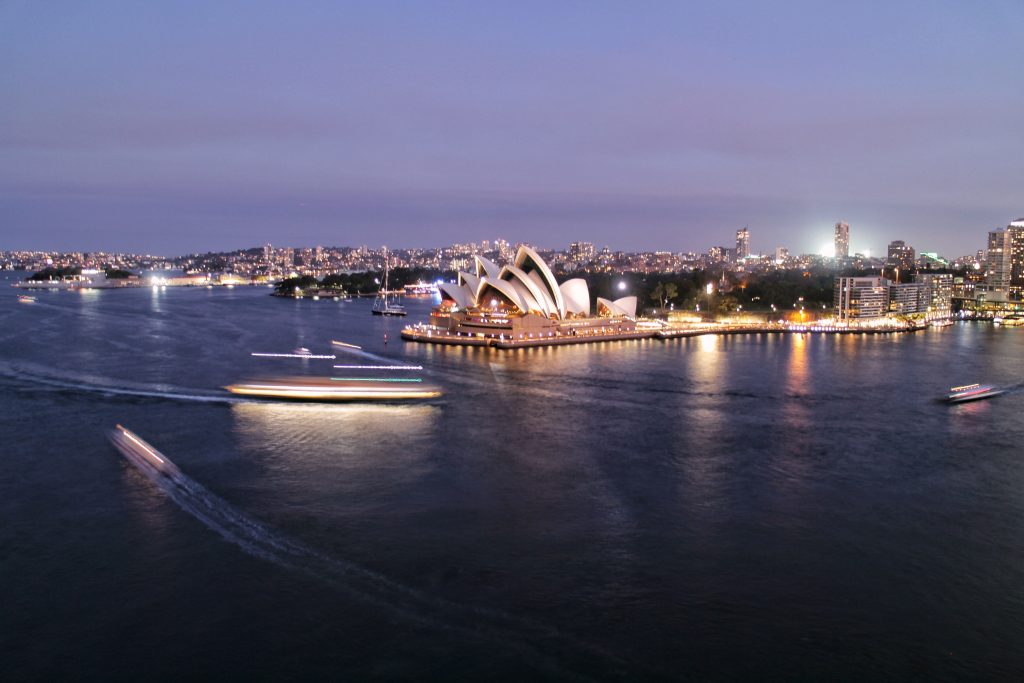 The Show
We saw a great many more sailing vessels and RIBs than in U.S. boat shows and catamarans seem to take the main stage. Many of the same names we are accustomed to seeing at home, like Princess, Fountaine Pajot, Beneteau, Lagoon—and even Invincible fishing boats — were on hand. We also saw many brands not so familiar, like Aquamaster Alloy Boats, Sea Legs amphibious vessels, and Fjord, Danish-built boats. Trenton Gay, CEO of The Gay Group, waterfront developers and owners of the Gold Coast City Marina and Shipyard, told us that the Boston Whaler and Grady White were the most popular U.S. built boats in the country, as evidenced by the many we saw at the various marinas we walked over the course of the show. There were many single or twin Mercury and Yamaha engines—but not the big power evident in the U.S.
Hillary Buckman, founder and Editor-in-Chief of Ocean Magazine, the acclaimed luxury yachting publication, shared her excitement for the return of the boat show this year while hosting an event an upper-level restaurant overlooking Cockle Bay. While she felt that the absence of Maritimo and Riviera impacted the exhibit space, she also felt confident that those major players and others would return next year.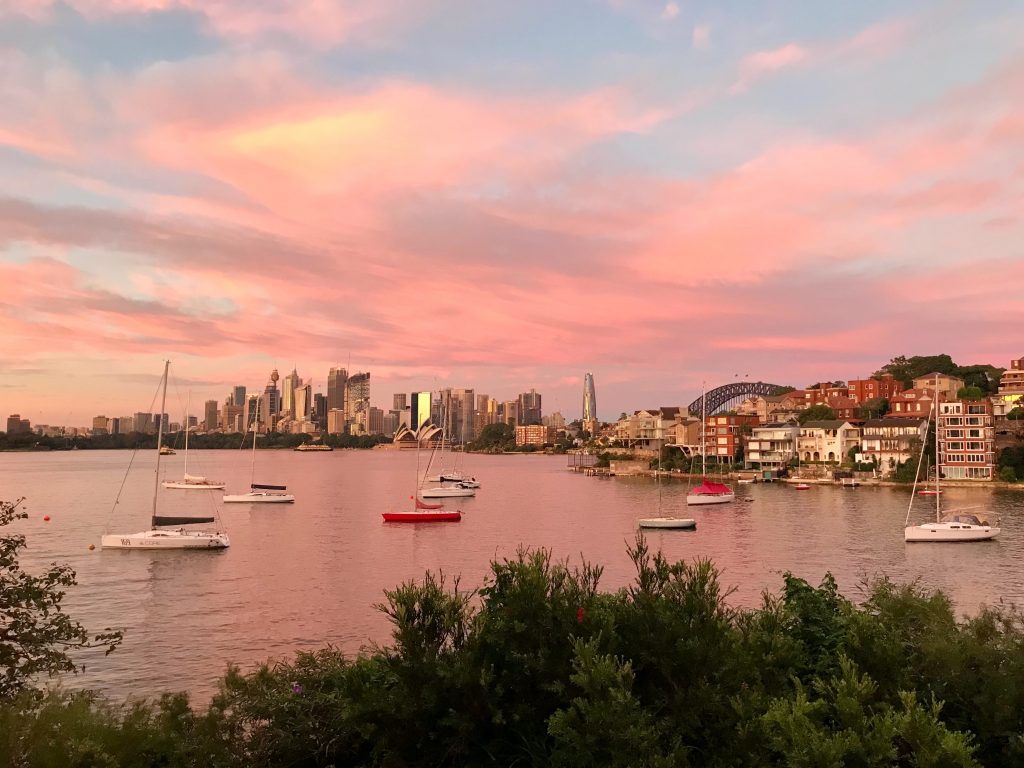 Boats and Players
Like you'll see in the U.S., many buyers are searching for readily available boats, so boat sales were relatively brisk. Iliad Catamarans by Multihull Solutions sold three of their new 62 Catamaran model. One of their buyers was a couple from Tampa, Florida. They received a heads up on their dream boat from an Australian online friend. The couple had already ordered another power cat, but they decided to jump a flight to Sydney instead to purchase hull #1 and sail it across the Pacific before returning to the Gulf Coast next year. "We found our dream after waiting for what we thought was our dream," said Dolores Lowe, an avid sailor who convinced her husband, Bob, to join the adventure.
Iliad CEO Mark Elkington initially built the catamaran so he could test it himself under the most strenuous conditions. The boat's building materials and components are sourced from all over the world to provide the best quality and easiest maintenance. The new boat owners' enthusiasm rubbed off on another couple who joined us for a sea trial after the show. They ordered the next hull, customized to their own tastes. Elkington told us that Iliad only plans to build seven to eight boats per year, so it is nearly at maximum capacity through 2023 and beyond.
Longreach is another Australia-based long-range catamaran company that builds in Thailand, adding a 58' to its 40 and 44' model range. Coincidentally, Russ Stephens and his wife Margy, who alerted Dolores Lowe to the Iliad, have a new 58' on order that's loaded with solar power. The two couples plan to cruise together in the South Pacific. If you want to follow along with their journey, head to their Youtube channel, Cruising Sunrise.
We also came across a stunning Invictus GT 320 sport boat — the middle of the GT range from 280-370 — in a rich Vanilla Sea cream color with tan and cream Italian leather accents, upholstery, and teak decks. The optional elegant black T-top give this Italian built boat an American flair, while its extended swim platform, broad sun pads, summer kitchen and inboard engines, suit the European market for sun and fun. Invictus prides itself on quality and luxurious finishes, especially noted on this model and in the spacious cabin and wet head. While the Invictus GT "S" Series offers outboards, we did not see multiple high HP outboard engines at this show, so it seems the Aussie market is geared to single or twin configurations—even in its fishing boats.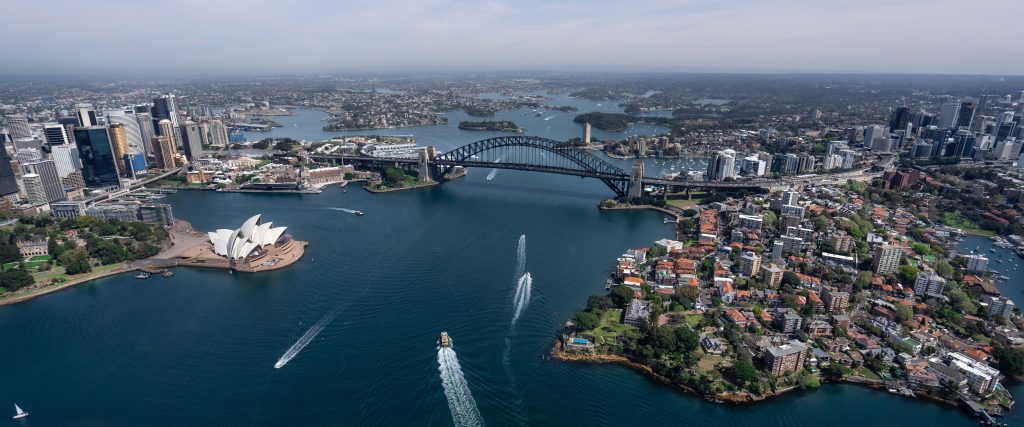 The Sydney Boat Show was a glimpse into another perspective on the industry from a population of mariners who take recreational boating seriously. But there is a universal quality shared by all boaters — the happiness of being on the water. This joy has grown over the years as boats and boating evolved from native canoes to growing electric and outboard power and monohull and cat builders going bigger each year. Says Trenton Gay, "I've got to build a larger yard next year." And that rings true for boaters across the globe.
David Bowie's legacy has been the topic of conversation lately, and we're drooling over his former…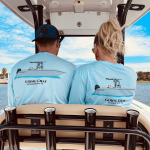 Have you ever considered turning your boat into a custom graphic design?